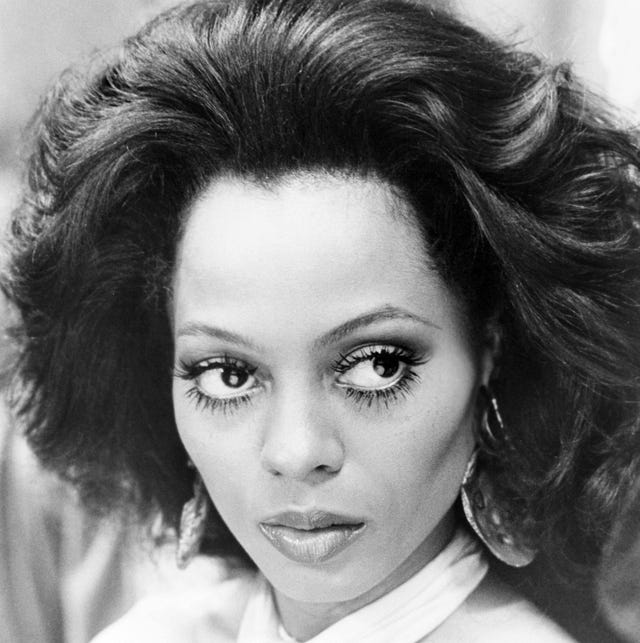 Silver Screen Collection
All I want is to look like a '70s pop star. Cher? Yes, of course. Diana Ross? Please! Donna Summer? Do I even need to answer that question?
What do all these wonderful women have in common? Long and luscious lashes. While most of these icons donned a perfect set of falsies (or two), I don't have the time, energy, or bank account to be gluing anything on my lids before work. That's where lengthening mascara comes in to play. I've tried all the tubes that promise length, but only a few have stood out in the crowd, just like how I want my lashes to look.
Through blood, sweat, and mascara-filled tears, here are the best mascaras for colossal length.
Advertisement – Continue Reading Below
1
For A Clump-Free Situation
Define-A-Lash Lengthening Washable Mascara
Maybelline New York
amazon.com
$7.49
A cult-classic. Amazon users cannot stop gushing about this mascara. One user called it "the best mascara she's ever owned." This mascara is no frills. It lengthens and straightens your lashes without any messy clumping. If you're looking for more definition, I would use this formula as a base and top with a volumizing mascara for a full diva effect. 
2
For Length and Volume
Makeup Voluminous X Fiber Mascara with Black Primer
L'Oreal Paris
amazon.com
$9.15
I'm a sucker for a two-step mascara. First, you apply fibers using an hourglass-shaped brush to your lashes. Next, you take the slanted brush to apply a coat of mascara that locks in the fibers and provides length. 
3
For a Natural Look
The Volume Mascara
Kevyn Aucoin
dermstore.com
$28.00
Ask anyone with eyelashes that just won't quit what their secret weapon is, and chances are they will say Kevyn Aucoin's Volume Mascara. The mascara is very natural-looking which makes it ideal for work and daytime, but not for a night out on the town. It also scores major points because the formula packs jojoba, a natural fiber conditioner, that helps lashes grow thick and strong.  
4
For The Club
Diorshow Lash-Extension Effect Volume Mascara
Dior
nordstrom.com
$29.50
*Mimi Marquez voice* let's go ouuuuuut tonight! If you want the drama, the length, and the volume, Diorshow Lash-Extension Effect Volume Mascara is for you. The application brush is super thicc so it makes it very easy to build drama from the root to the tip of your lashes. People will be able to see your long lashes from the other side of the club. 
5
For The Total Package
Full Fat Lashes Mascara
Charlotte Tilbury
nordstrom.com
$29.00
The name says it all: full fat lashes. The formula not only lengthens but it curls, separates, and brings the volume. The mascara is also buildable so you can create the drama with a few swipes or keep it natural with just one coat. 
6
For A Lash Lift
Hypnose Drama Instant Full Volume Mascara
Lancome
nordstrom.com
$27.50
The lengthening mascara also provides the ultimate lift. The patented brush creates clump-free coverage from the root to the tip that won't smudge or smear, leaving you with a full day of flawless mascara. It's also enriched with vitamin B5 to keep lashes from drying out. 
7
For Short and Stubborn Lashes
Phenomen'Eyes' Mascara
Givenchy
neimanmarcus.com
$32.00
If you've got short lashes, this medieval-style spiked ball applicator is your best friend. It's perfect for grabbing little lashes at the root and adding length and drama. A little goes a long way. Coat once or twice and let it dry for lashes that are visibly more noticeable. 
Advertisement – Continue Reading Below